Our continued reliance on fossil fuels is having a devastating effect on our environment, from rising global temperatures, melting ice caps and extreme weather catastrophes. Climate change is not only a scientifically established fact, it's happening.
But the environmental effects of fossil fuels are not the only signs of the damage that is around, there are less obvious impacts that are happening every day. These organic materials take their toll on public health, social equality and global security all whilst we have viable and realistic solutions for a sustainable future.
In 2014, the Environment Protection Agency (EPA) estimated that a quarter of all global greenhouse gas emissions came directly from burning fossil fuels. A further 10% was pinpointed to "emissions from the energy supply chain which includes extraction, refining, processing and transporting fuel" - EPA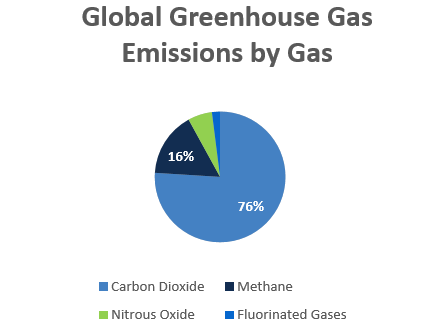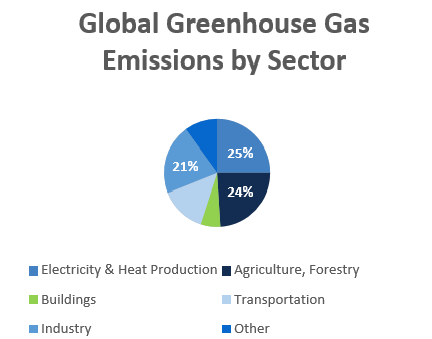 Alongside this, a report by the International Energy Agency (IEA) showed that in 2015 more than four-fifths of the worlds primary energy – the energy that goes directly into the energy supply system – was still supplied by fossil fuel with coal usage increasing as a proportion of total supply since 1973!
This level of emissions is not sustainable or necessary, however, the good news is in the last 2-3 years the world has made more of a switch to renewables. In the UK alone, we achieved our first coal-free day of energy consumption since the industrial revolution. Switching to more renewable forms of energy will not only mitigate against the environmental impacts of climate change it will also address some of the social and financial difficulties that come in its wake.
Emissions and Public Health
Globally poor air quality is estimated to kill around 6.5 million people every year with an additional 4 million deaths from illness associated with household air pollution – World Health Organisation. Unsurprisingly this issue affects poorer countries the most, however, it also affects developed nations such as the UK.
In fact, a report from the Royal College of Physicians last year found that 40,000 UK deaths could be attributed to exposure to outdoor air pollution every year with 9,500 of these in London alone.
Realistically air pollution affects everyone to some extent but with a sustainable future, we can help reduce this number drastically.
Financial Impact of Fossil Fuels
Attempting to analyse the true financial impact of the world's reliance on fossil fuels is a difficult task, yet there is a general consensus that climate change has a net financial cost. However, the increasing number of adverse weather conditions has helped determine the financial cost of fossil fuel use, with the Universal Ecological Fund stating that climate change as a whole impacted the US economy alone by an average of $240bn a year which is 40% of its current economic growth!
Simply put, the more fossil fuels we burn the faster the climate continues to change and costs us, which is why it is essential to transition to a sustainable future for economic growth.
Geopolitical Cost of Fossil Fuels
In amongst all this perhaps the biggest cost of the world's reliance on fossil fuels over the years is the source of conflict in and around the areas of production. Ed Davey the UK's Energy Secretary between 2012 – 2015 stated that "By dramatically reducing the use of fossil fuels it will have a huge effect on addressing political, economic and social inequalities on a global scale"
As of June 2017, a research paper from Harvard warned of a new battle for resources, technology and investment between the developing and the developed world. However, it concluded that "There are reasons to believe that long-term, a global energy system dominated by renewable energy will be more stable and peaceful than one dominated by fossil fuels"
Renewables just makes sense
However, as previously mentioned Renewable Energy is on the rise and is becoming cheaper than could ever have been predicted. In the UK the recent price for Solar and Wind was below what the market had anticipated making renewables cheaper than both nuclear and gas for the first time ever!
To make this work and to continue the move to a sustainable future, every part of society needs to be involved in finding a solution to combat climate change. Make the switch to renewables today and help fight against the ongoing effects of fossil fuels. It is a Global issue which needs to be addressed sooner rather than later before it is too late to act!